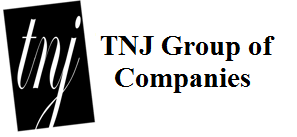 4520 Lower Terrace Cir NE
Albuquerque, NM 87111
(505) 275-8223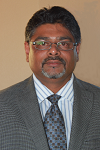 Tushar Patel, CEO
Before co-founding TNJ Group of Companies in 1990, Tushar Patel graduated from the University of New Mexico with a bachelor's degree in Electrical Engineering. Mr. Patel leads TNJ Group of Companies with responsibility in hotel acquisition, disposition, repositioning, management, and development. Under the guidance of Tushar, TNJ Group has conducted over two dozen hotel asset transactions and has constructed or renovated over 70 hotels.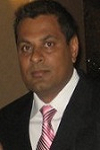 Jayesh Patel, President Construction
After graduating from the University of New Mexico with a B.S. in Architecture, Mr. Patel became one of the co-founders for TNJ Group of Companies. With over 12 years of experience in new hotel construction and remodel Jayesh now oversees all new and existing project developments and construction. Tom Chalgren, President Management
With over 20 years of hotel management experience, including working for companies such as Oak Hospitality and Promus Hotels, Mr. Chalgren was introduced to TNJ Group when the company acquired the Hamilton Inn in Sioux City, IA. Soon after he transferred to Wichita, KS where he became the General Manager of the full service Holiday Inn Hotel & Suites. Under his guidance, Tom has overseen 23 hotel conversions and 11 hotel openings. Today, as President of Operations, Tom oversees all aspects of the management company and provides it with the guidance and direction needed in order for the company to surpass its client's expectations.
Pranav Patel, Senior Vice President of Operations
After completing his BBA in Marketing Management and MBA in Policy and Planning from the University of New Mexico, Mr. Patel joined TNJ Group of Companies in 2006. Prior to joining TNJ Group, Pranav owned several privately held companies within the entertainment sector. As VP of Operations for the Management Division, his main responsibilities include overseeing hotels under development and management by TNJ Management.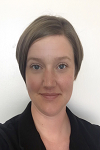 Molly Judd, Director of Operations
Ms. Judd joined TNJ Group of Companies in 2009 as the General Manager of the newly opened Holiday Inn Express Albuquerque Airport. She was able to successfully ramp up that property in order to achieve above average returns and additionally has won numerous awards, including top 100 in Guest Satisfaction across all Holiday Inn Express's. In addition to IHG, she carries extensive experience within the Hilton brand. As Director of Operations, Molly directly oversees operations on all TNJ Management Hotels. Amanda Bryant, Director of Revenue Management and Sales
Amanda Bryant is a hotel industry veteran and has made her way through the operations ladder where she first started as a Guest Service Agent at a hotel in Myrtle Beach. Most recently she was the General Manager of the Holiday Inn Hotel & Suites in Wichita, KS, a position she helf for 5 years. her tenure with TNJ Management spans over 9 years. Wayne Babcock, Project Manager
Wayne Babcock joined TNJ Group of Companies in 1998 after being a subcontractor for TNJ Construction for several years. Mr. Babcock now oversees a team of Superintendents and Project Managers to ensure a timely, efficient and quality construction project for all hotels built by TNJ Construction. Wayne carries over 21 years of construction, development and finishing experience and prior to joining TNJ Group of Companies, he successfully owned and operated a privately held firm called Southwest Motel Finish Company.
Delivering Consistent Memorable Experiences