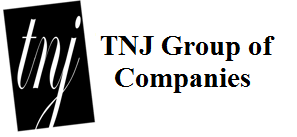 5345 Wyoming Blvd. NE
Suite 204
Albuquerque, NM 87109
(505) 275-8223
Hotel Management




As a Southwest based Hotel Management Company we have developed successful and proven operating strategies that combines flexibility and economics of scale to bring value to our Employees, Customers, and Owners. This has allowed us to conistently produce strong financial results for our Managed Hotels.

Hotel Investments




We are recognized as a leader in the Hospitality Industry, having completed over 50 Hotel transactions.

We have optimized the return on our investments by leveraging our contacts with Hotel Brokers, Franchisors, and industry Experts.

Hotel Construction




Having built and renovated over 70 Hotels over the last 22 years we have gained experiance and knowledge that is second to none. We can guide you through the entire development process from obtaining a franchise, hiring an Architect, managing the construction process to opening your hotel, all while insuring that your project gets completed within budget and on time.

Delivering Consistent Memorable Experiences